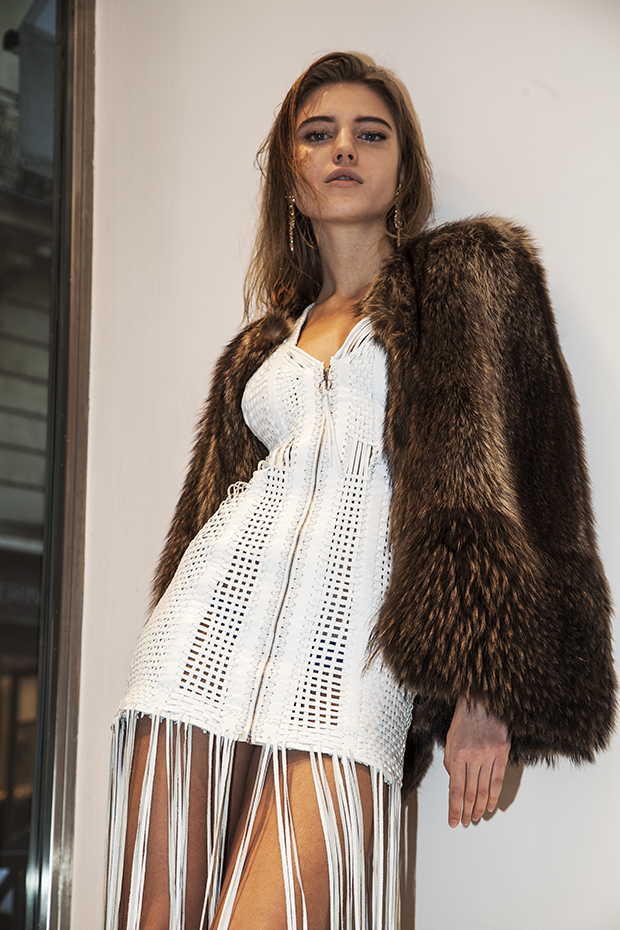 The contrast is the key of this look, you have to understand that the fur coats, the fur boleros, and anything made of fur is the little dress best friend this summer, and if you are going away on a winter vacation to somewhere hot and fu , don´t be afraid to throw a fur jacket to maximize the glam, the sex and the woman in you. You have to be animal, wild and female at the same time.
Fur jacket by GIVENCHY
Dress by LOST ART BY JORDAN BETTEN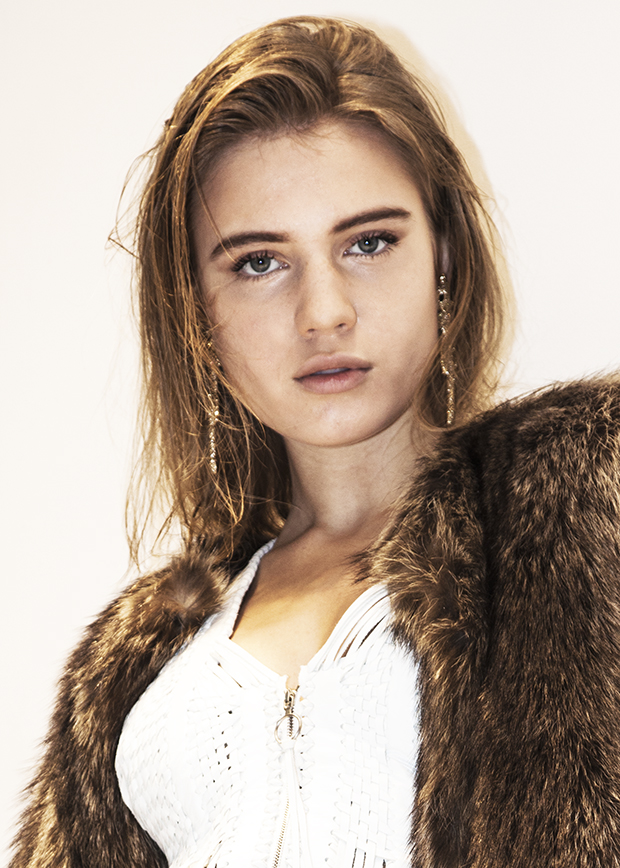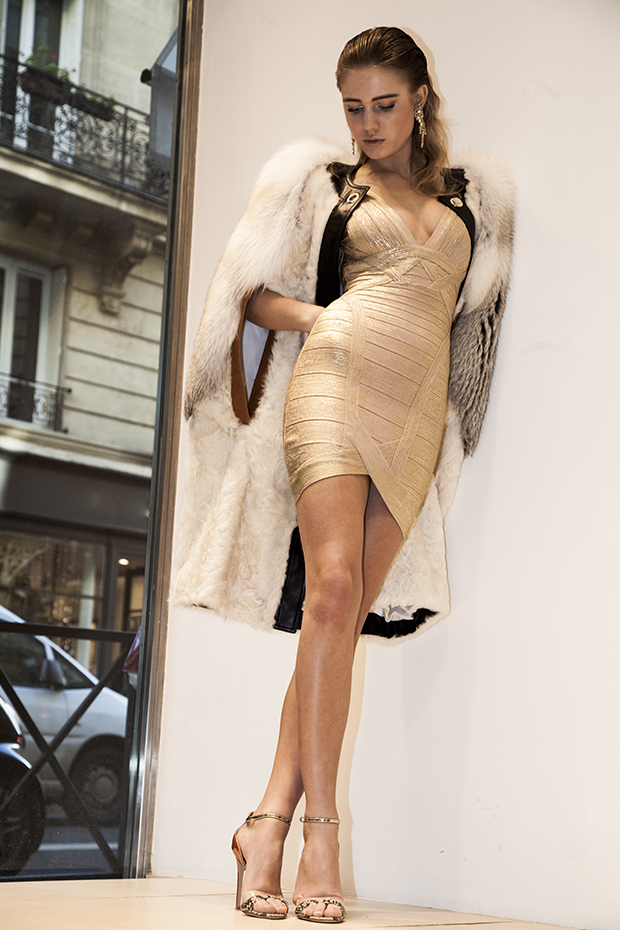 ANIMAL 70´s FUR CAPE
The tight gold dress by HERVÉ LEGER, which is very eighties is also in contrast with the structure of the cape, which has a strong seventies cut, mixing this two  elements go to the maximum impact by using the sandal.
OBSESSION
The obsession is to marry the sandal and the fur coat, don´t be afraid , just let your driver take care of it, and don´t take the subway looking like this , you are a high end type of girl.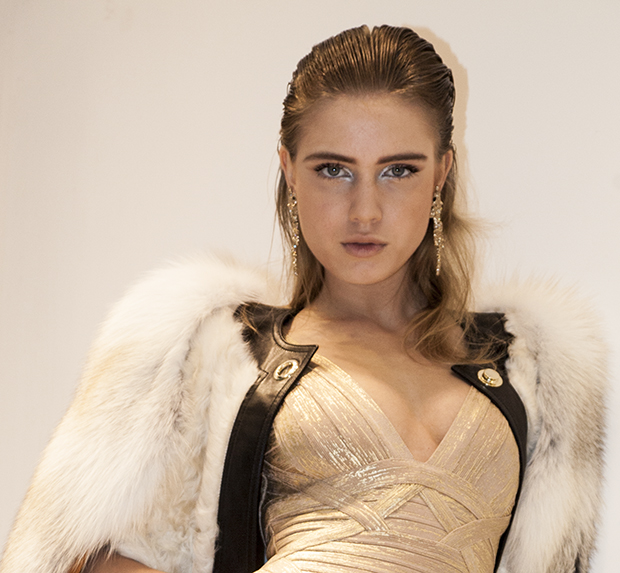 Dress by HERVÉ LEGER
Fur Cape by GIVENCHY
Earrings by ROBERTO CAVALLI
HAIR AND MAKEUP TIP
Go strong with your eyebrow and lashes, slick back your hair with some oil, and undo your hairstyle in case you went already to the hair dresser. Anything done regarding hair and makeup here, will make you look fifty years older, cause the fur coats by excellence , tend to age us. To make sure you always look young and fresh , chill with the cosmetic touch, relax and have a good time.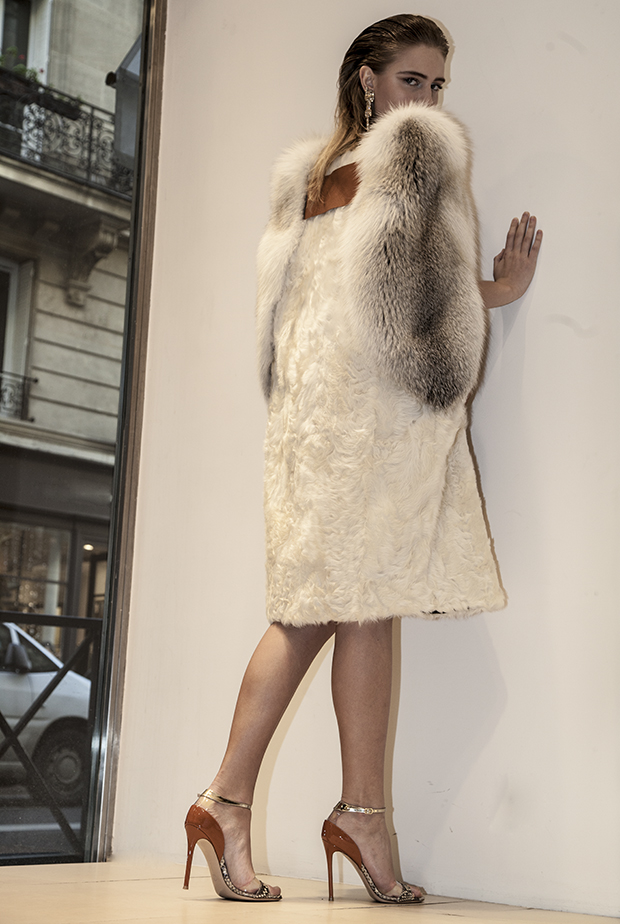 Shoes by GIANVITO ROSSI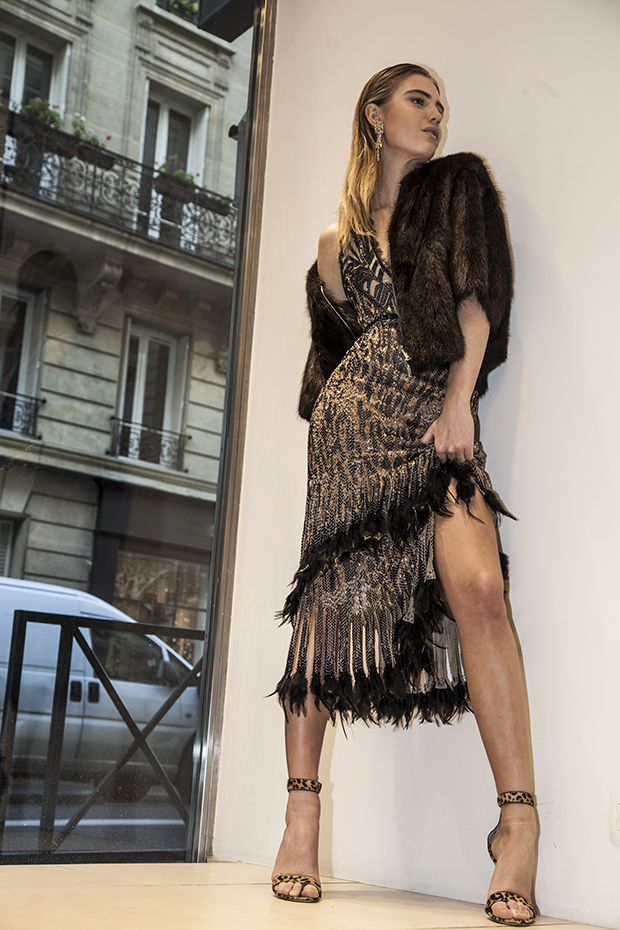 THE LENGHT CONTRAST
This is a look that you could kill your silhouette, this is a really difficult length to work.
1.- The sandals with out socks, without stockings is a must , to dynamize the shape of the body.
2.- The buckle of the shoe , it gives strength to the leg , and takes you away from a granny silhouette, which is usually the opposite of what we have done here.
3.-The short fur jacket is also a key point, this is the type of shape that modernises the girl, and it should be a master fashion piece, a collector´s choice in your closet, it is a classic.
Dress by ROBERTO CAVALLI
Fur jacket by GIVENCHY
Shoes by GIANVITO ROSSI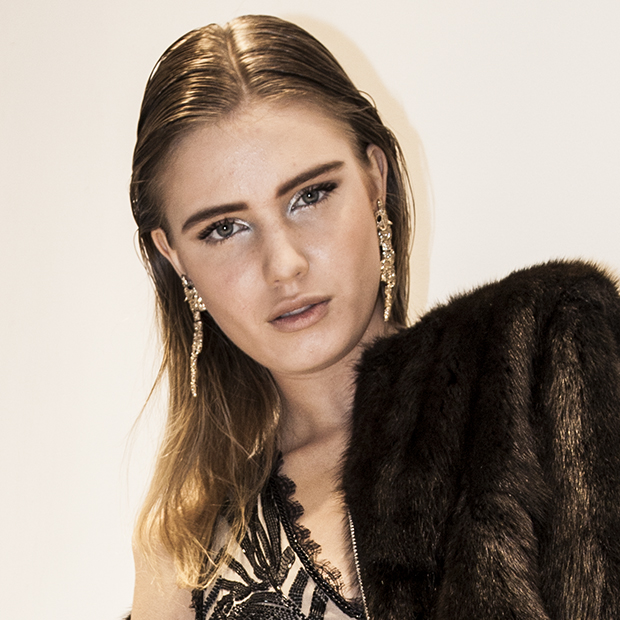 MAKEUP TIP
add some sparkle to your inner corner of the eye, just awakens it, and takes away the signs of tireless that you accumulate throughout the day. Leave your lips alone, and add some balm just to prevent them from chapping.
PHOTO by SERGIO CORVACHO
STYLING by SOPHIE LEVY
MODEL: NINA @ WM