A really cool event took place at 12, rue Perrée, in Paris 75003.
THE BROKEN ARM
In this picture above, photographer ELINA KECHICHEVA , originally from BULGARIA, and based in PARIS for a long time , gives us a family portrait, which has THOMAS ERBER , his son and also ELINA´s daughter in the black and white striking portrait of the three of them. She poses next to a friend and really proud of her work. Elina fades from white to blue, and you can see her work regularly in the italian version of MARIE CLAIRE , the famous fashion magazine.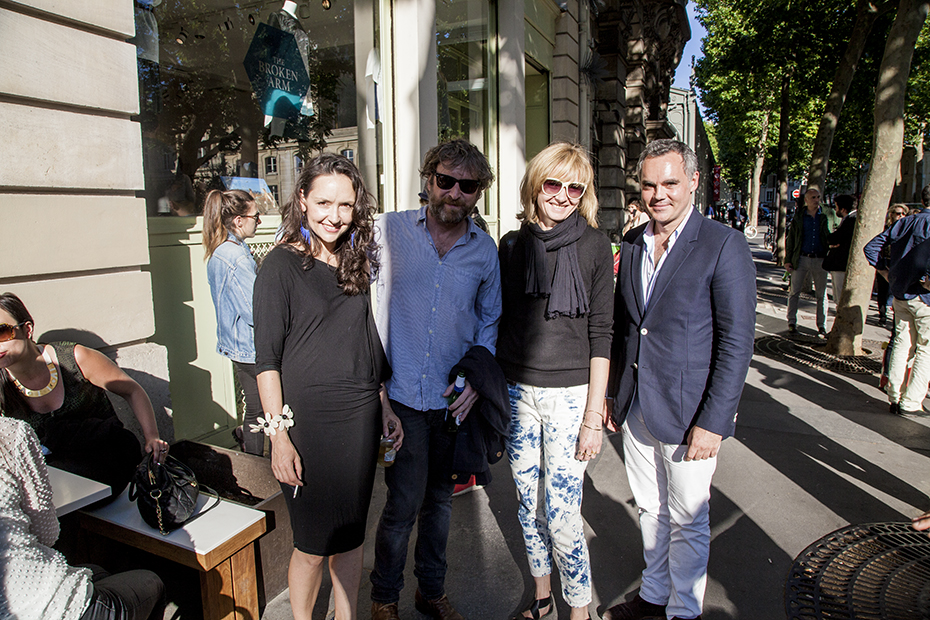 Last night , the crew from ATLF was invited to one of the trendiest and modern openings in PARIS,  fifteen of the best photographers working right now gathered to show a collective expo called « 12 x 21 »  AN ALL SUMMER EXTRAPOLATION , at the brand new concept store THE BROKEN ARM. We ran into familiar faces of the  photography world such as Christophe Rihet , Legendary fashion director Isabelle Peyrut and curator Antoince de Beaupré, who organised the evening along Thomas Erber, and THE BROKEN ARM.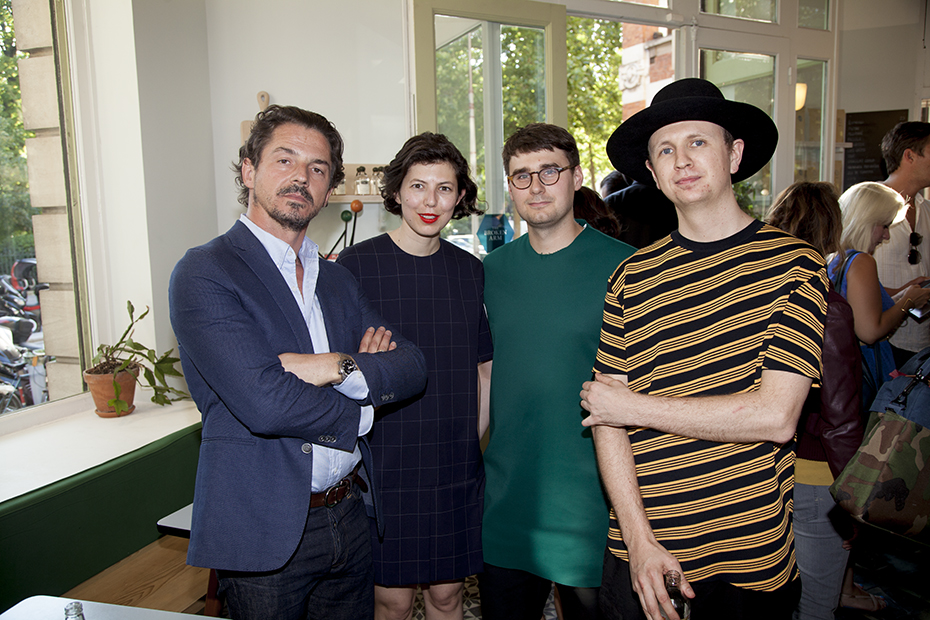 Thomas Erber, the prestigious journalist introducing the group of curators of the Concept Store THE BROKEN ARM, a group idea that became alive last night.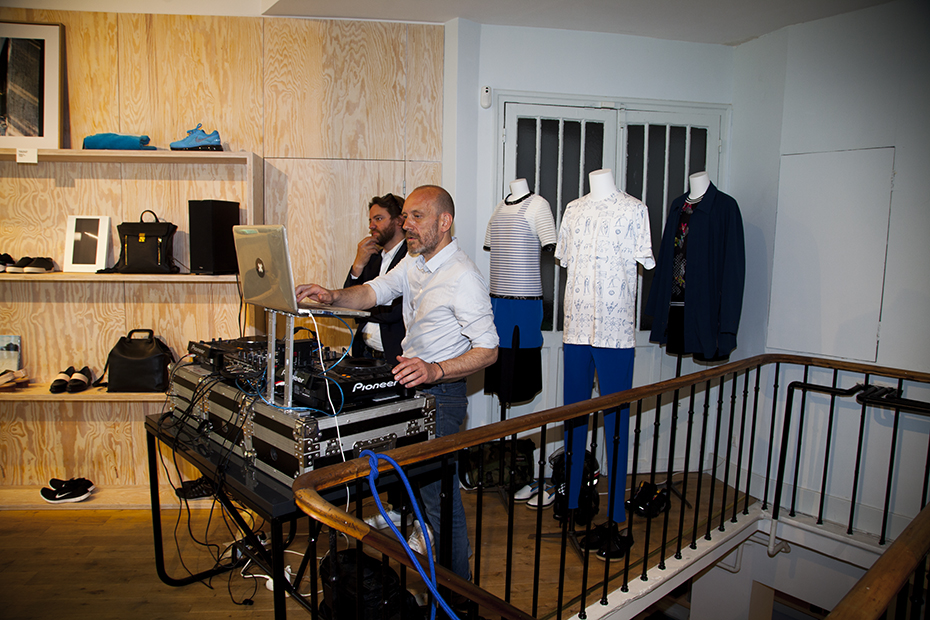 The event had an amazing dj ( PIERRE WAX & UN PLAN SIMPLE) installed right behind the first rack of items displayed , a book edited by MICHEL MALLARD , and several unique NIKE´s shoes adorned the place.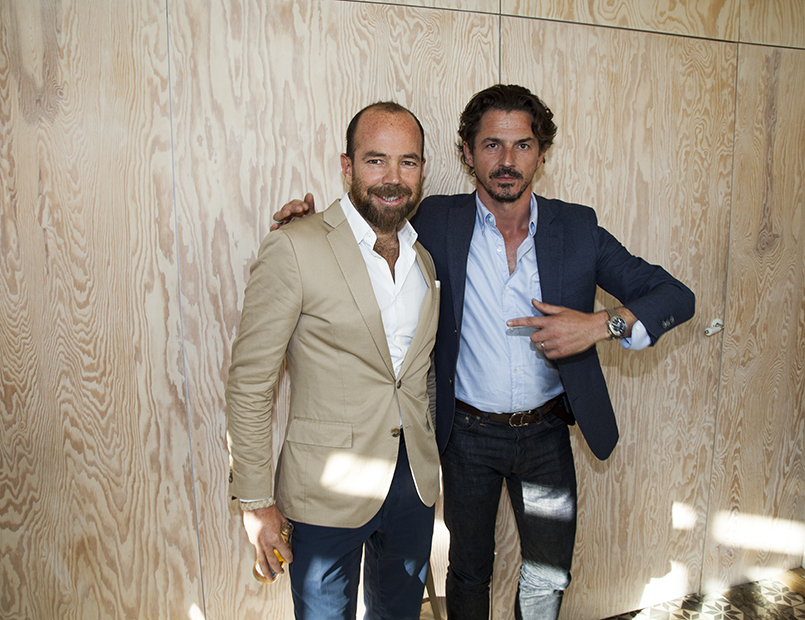 Two elegant , smart, and modern french man , PIERRE FREY, the head of the famous fabric empire, and THOMAS ERBER , one of the guys behind this event.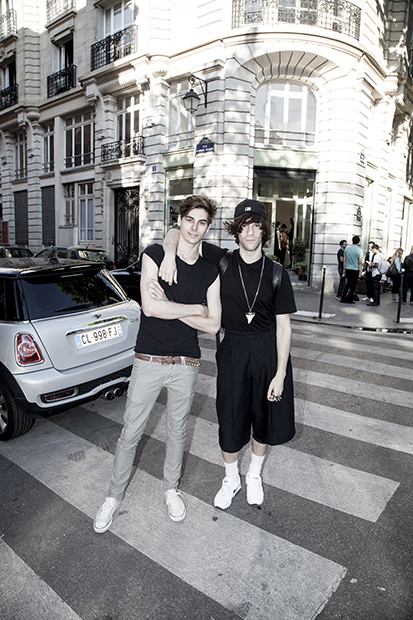 ANDREA VALENTI , from GIVENCHY , on the left hand side, wearing a total look by the brand he works for, weird shape, yet cool and innovative.
Always beautiful and chic, CAROLINE DE MAIGRET made a short and effective appearance at the opening, impressing different lenses including mine , who had to figure out a way to photograph her competing with time.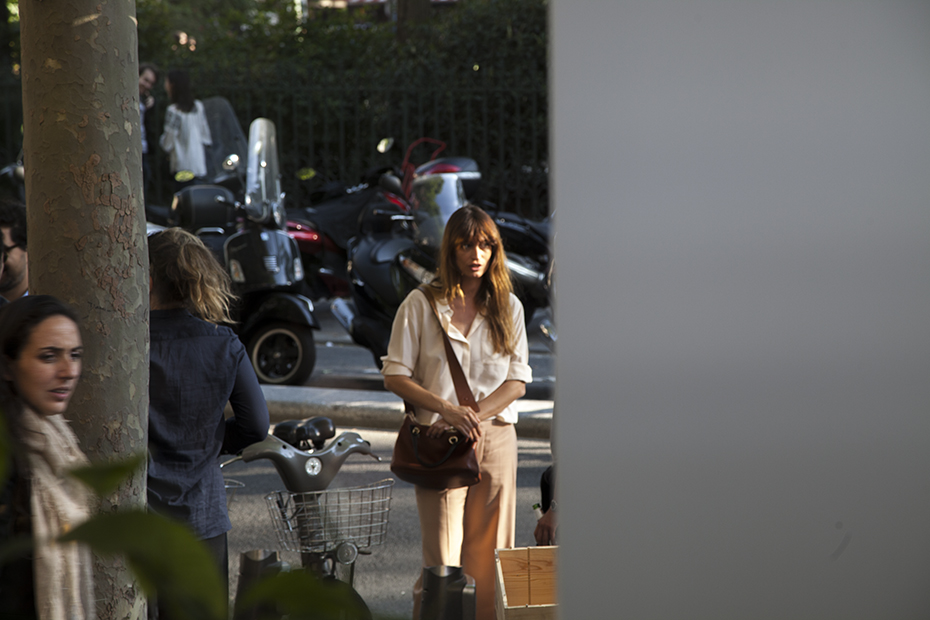 CLAUDIA DE PABLO , a spanish beauty posing for her boyfriend CHRISTOPHE RIHET , one of the photographers showing at THE BROKEN ARM. He shot this impecable and beautiful frame in the outskirts of MALLORCA, a town called DEIA.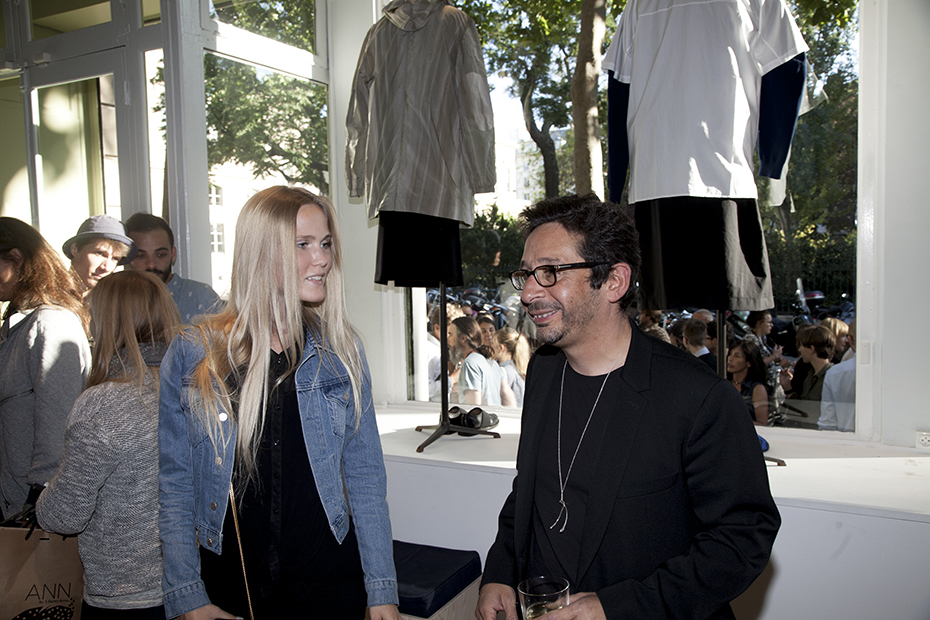 Quick shot of the man behind L'OFFICIEL and JALOUSE , MICHEL MALLARD and one of his assistants, he has also a picture in this show, shot on the street .
PHOTOGRAPHS & TEXT by SERGIO CORVACHO