The shoot started with a quick fitting , some of the coolest designers sent their best of the collections to do a mix with some urban pieces like jackets , parkas and blazer. Thylane is one of those girls that you look at and there is the feeling that if you put makeup or do her hair you would kill the magic she already has on her.
The secret was keeping the skin and lips moisturized, the hair as it is and the rest is just Thylane´s magic in front of the camera.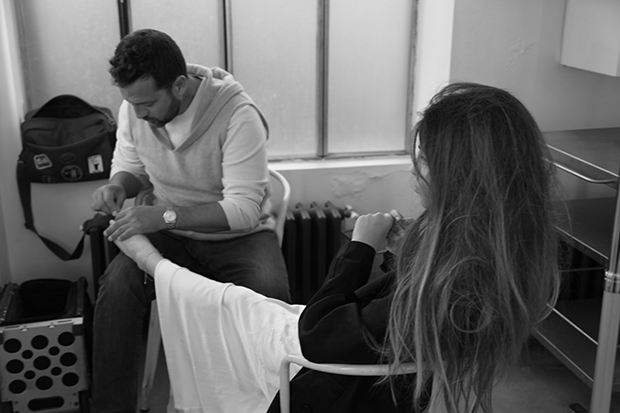 Part of the good feeling of a shoot is to make sure the girls are always at easy and at large. There are a lot of thing you are not suppose to do , in theory, but in the pragmatic life, some foot massage can work wonders in someone´s attitude, a big smile and great feeling about it all.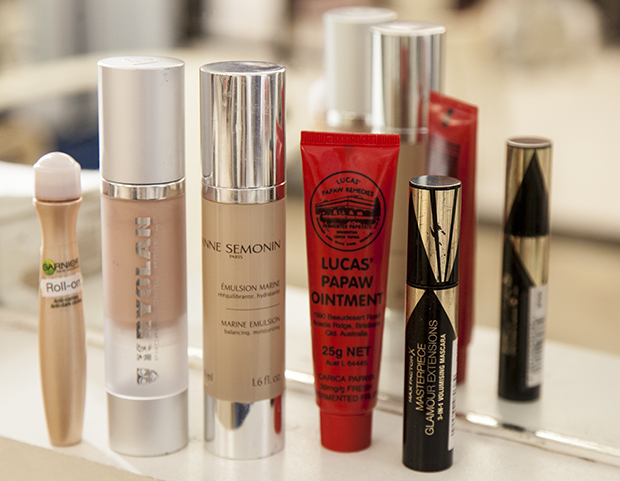 For THYLANE´s skin, we mixed a couple of moisturizers, the bright one from KRYOLAN was mixed with the marine emulsion from ANNE SEMONIN. The reason we did this is to attract the studio light , to define THYLANE´s features in a way that the light sculpts naturally her features instead of using a ton of makeup, which in this case would end up ruining and ageing our girl.
The lashes were softly curled with SHUE UEMURA curler, and then we used MAX FACTOR MASTERPIECE GLAMOUR EXTENSIONS mascara, to add a little definition to the eye.
For the area under the eye, the ROLL-ON by GARNIER is kinda one of the best quick touch up products in the market right now, not very expensive and very light to transport, the texture is rather silky and you can blend it easily with your fingers.
For the lips, LUCAS´PAPAW OINTMENT , the australian brand that leaves your lips soft and moist all day through. Shiny yet sexy, this is a wonderful discovery for the lips.
THE THYLANE MAKEOVER: from natural to polished
.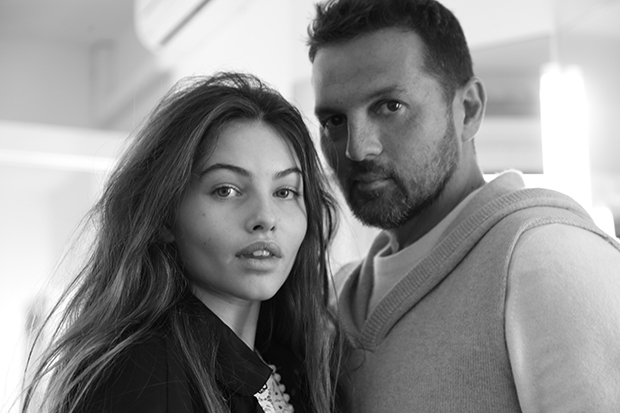 THYLANE BLONDEAU & SERGIO CORVACHO.
Backstage photos and report by Sergio Corvacho