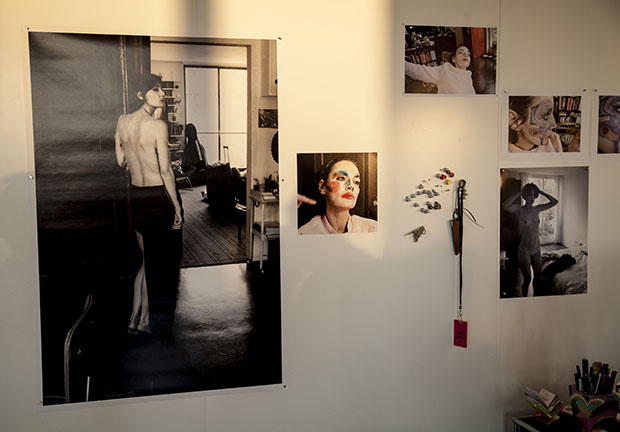 Last night in the artistic neighborhood of Pantin in Paris , artist and painter Kathy le Sant presented her series of portraits of french actress and singer Jeanne Balibar.
In the sunset hour , a series of pictures were displayed along the corners and hidden tiles of the 2000 square foot loft located at the top florin an interesting industrial building, overlooking several of the parisian landmarks, parks and the famous periferic.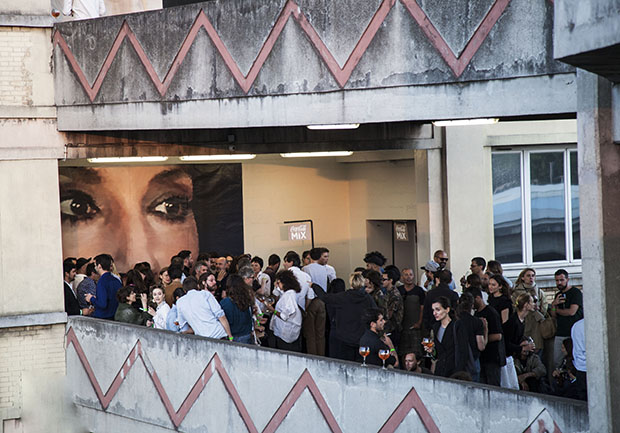 This is the collaboration between the two artists along the years on several assignments and backstage moments where Kathy captured the essence of being an actress on constant movement and interpretation. There is also a variety of sizes and heights, color and black and white.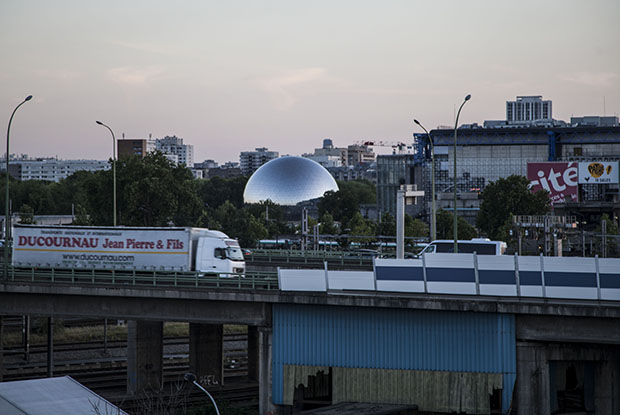 A magnificent view around the venue shows a contemporary Paris , from the eyes of an international viewer to the most parisian of taste , this view remains real and ever changing towards the sense of future.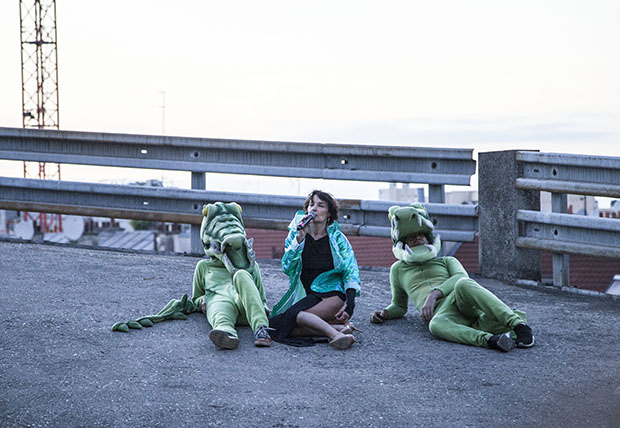 The show went through a metamorphosis along the night presenting Jeanne Balibar as a singer as well, on a ludic and fun choreography with children inspired costumes, her nostalgic and romantic singing exposed in the raw space on a cool and fresh summer night. It's Balibazar.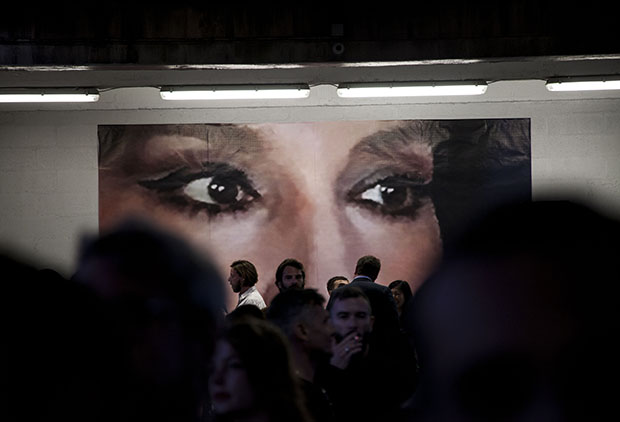 An impressive and massive impression of Jeanne's eyes, strong , direct , dramatic , accentuated by the magic makeup from Kathy Le Sant as well as her sharp and clever lens , she is constantly behind the camera.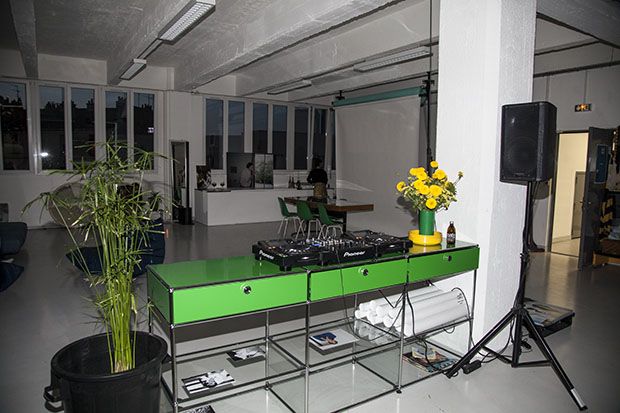 Several portraits, prints, and major size prints were displayed all over the New York style loft where the show is being held.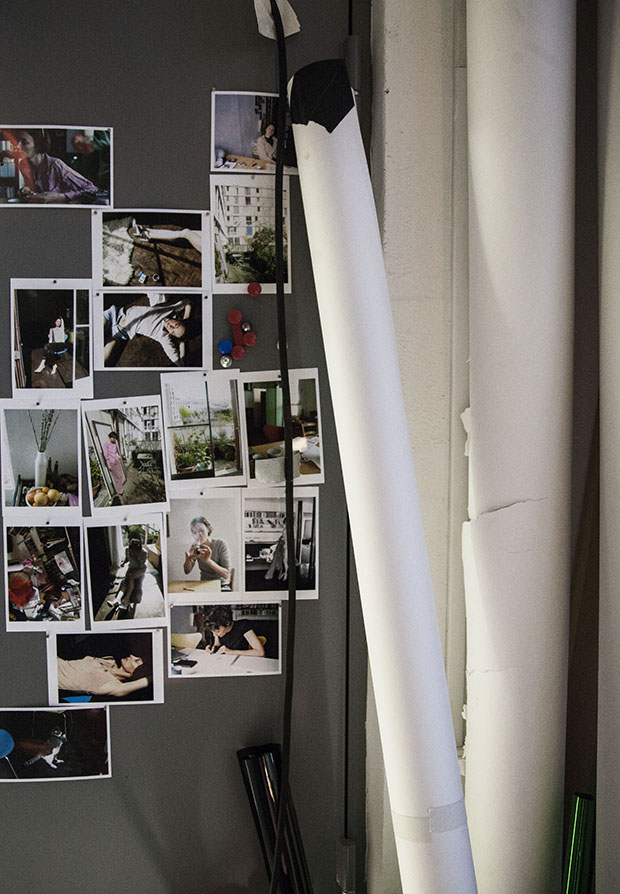 The artist display emulates a moldboard, you breath art and creativity in a raw type of space. Here postcard size prints with Jeanne Balibar as the subject.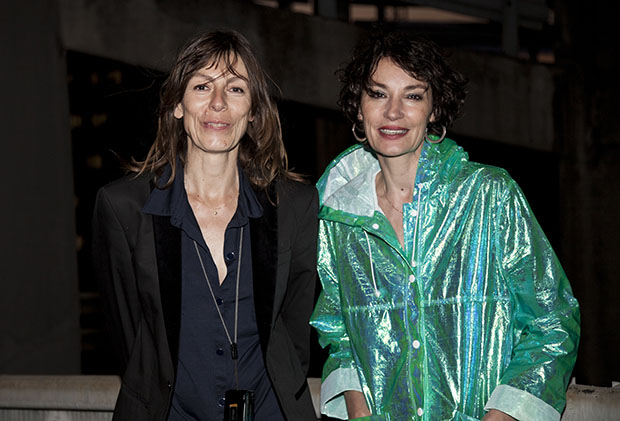 The artist Kathy le Sant & actress/singer Jeanne Balibar at the end of her performance.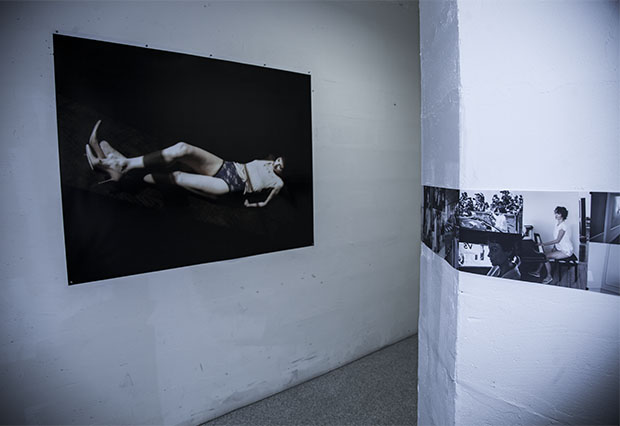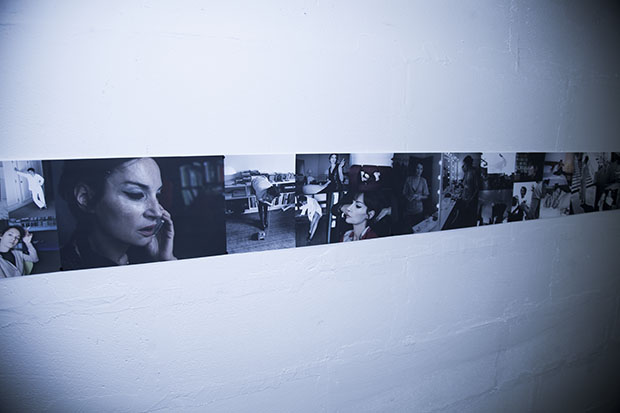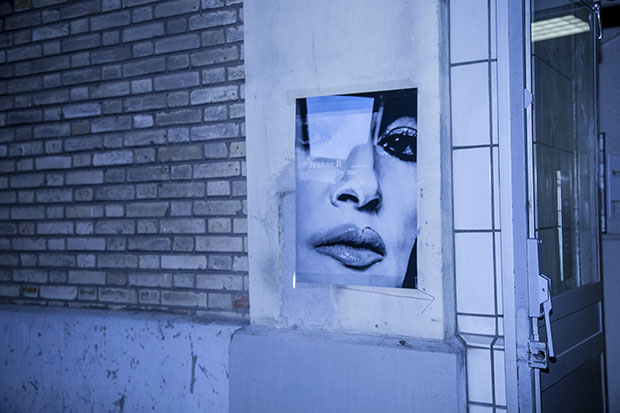 The expo will show today and tomorrow june 25th , worth seeing it.
Photos and Report by Sergio Corvacho