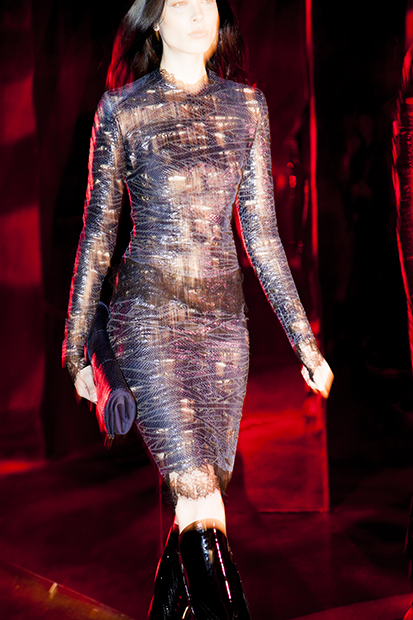 ALEXANDRE VAUTHIER's clothes are sexy, that is for sure.
Sexy yet feminine, this is the desire to make the shape of the women bigger and sultry. This is a chic dress with a lot of work behind, with a lot different textures that blend with each other. This is the woman that express herself in an animal way, she assumes her sexiness and her power to be a pure women.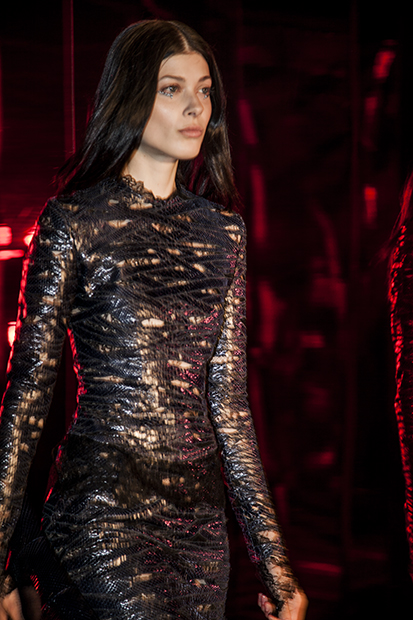 LARISSA HOFFMAN wears the sexiest piece , a sort of bondage dry see weed dress that emulates a terrific silhouette of a old time big screen Hollywood siren. This is a beautiful classic all time winner dress.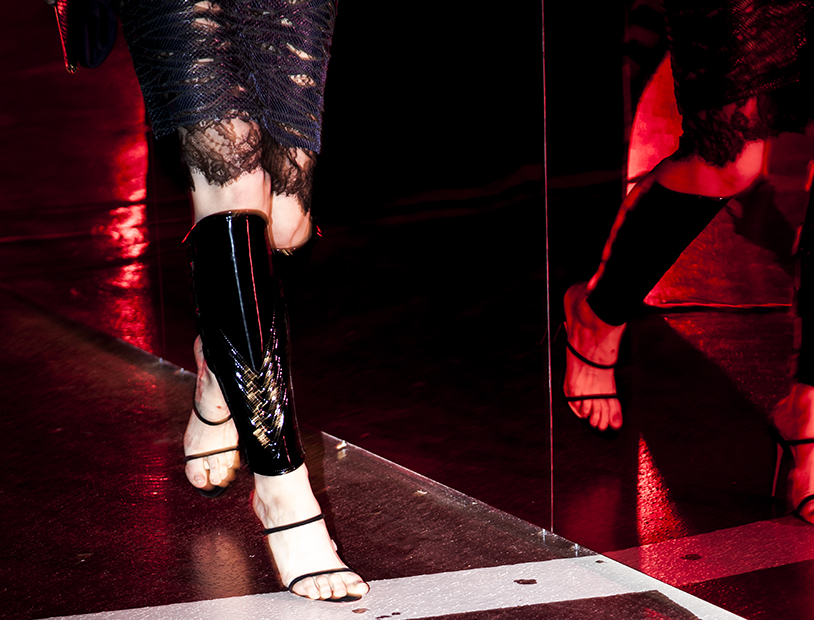 And no doubt about the espectacular and sexy shoes that reveal the whole entire feet and toes, just a wonderful way to announce every woman´s femininity.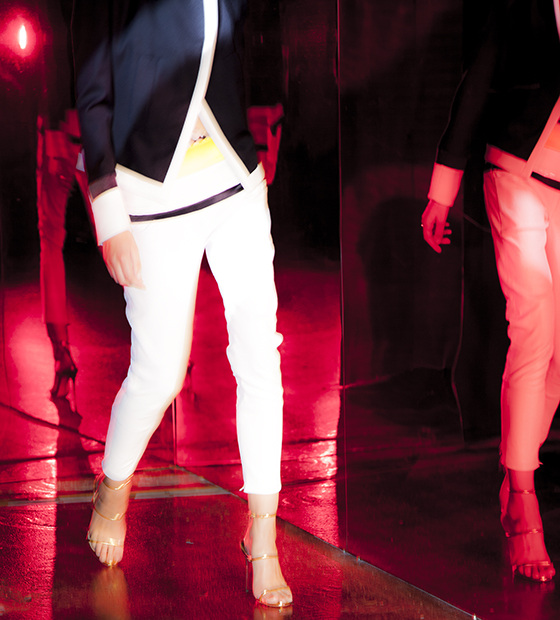 The sexy pants that are validated by ATLF, in white and tapered in the bottom. So sexy next to the shoes which have an incredible opening . This is the strong part of VAUTHIER, perfect fitting for the perfect shoe validating a perfect silhouette in the styling world.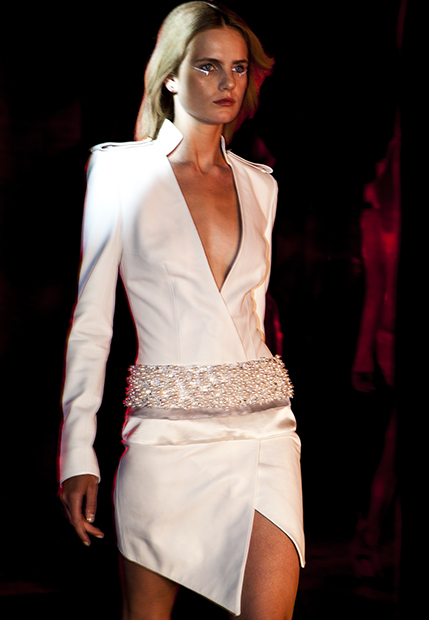 Militar marrying the v-neck, the modern warrior, the urban warrior. Asymetric , and very modern the way they decided to present it in white, a very strong and up and coming color for the winter. Goodbye dark, hello white. We want it, the new smoking dress in white.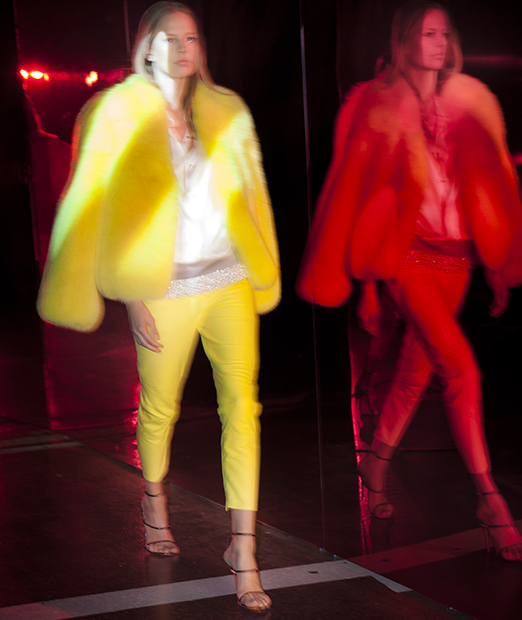 Evident touch of color, this color is confirmed in trends. Total look in yellow, and reaffirming the shape , the pants we want. You can wear this pant with no matter what kind of white top, is will fit everything.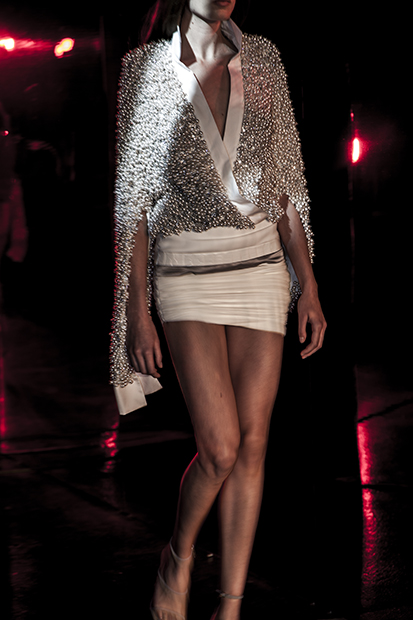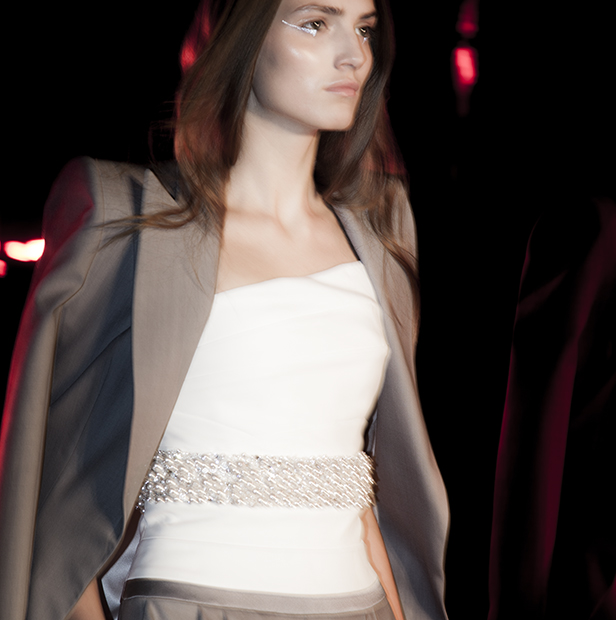 The sexy bustier that has our jaws dropping , it is just perfect and to die for. Perfect hair by SEB BASCLE completed the sultry look, the girls look flawless yet wild, immaculate yet animal, and the wild touch was added by makeup artist CHRISTELLE COCQUET who splashed a stroke of white glitter in the shape of a cat scratch creating an animal fight , a cat fight indeed.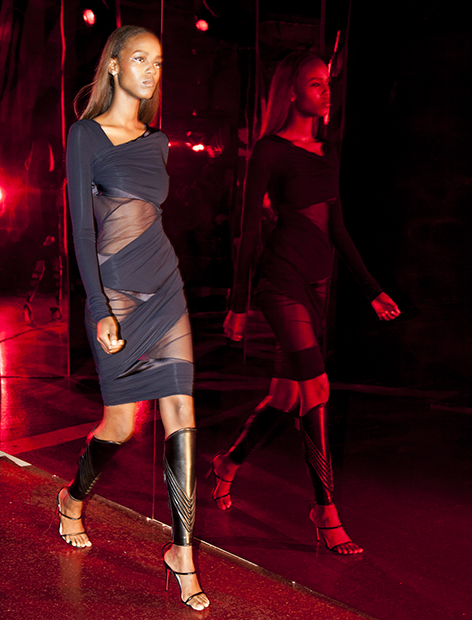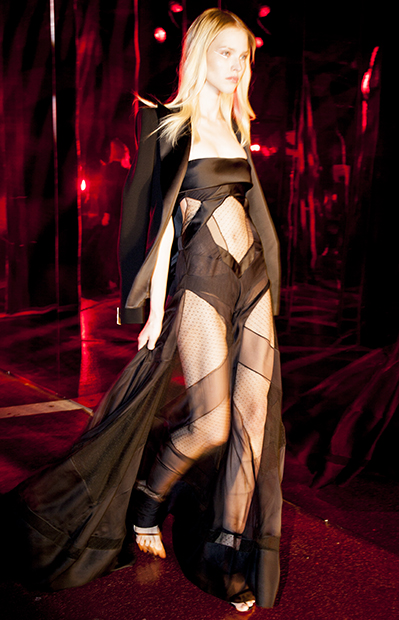 This is very much an staple of the SOPHIE LEVY styling , her typical smoking jacket on top of the evening gown , a classic at the store, and a classic at all of our customers wardrobes, a must have.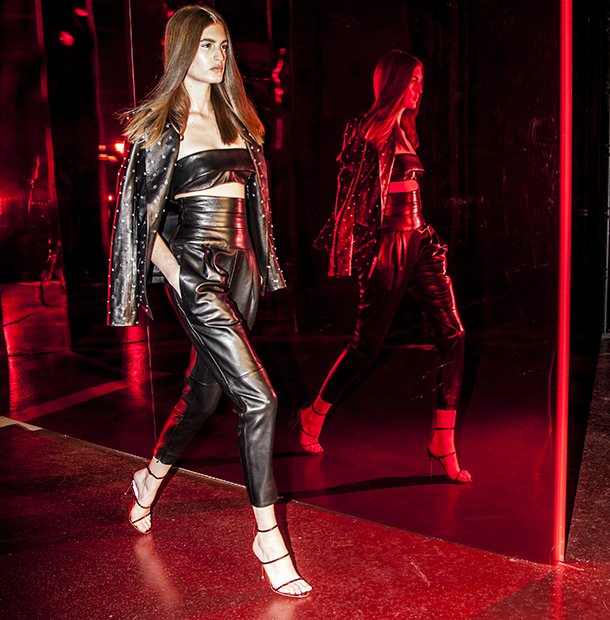 Perfect silhouette, skinny in the bottom, rock and sexy. The bustier ad the jacket is the perfection suit of the moment, masculine feminine smoking for the ned season. Everything is validated in this look thanks to all the elements we mentioned above.