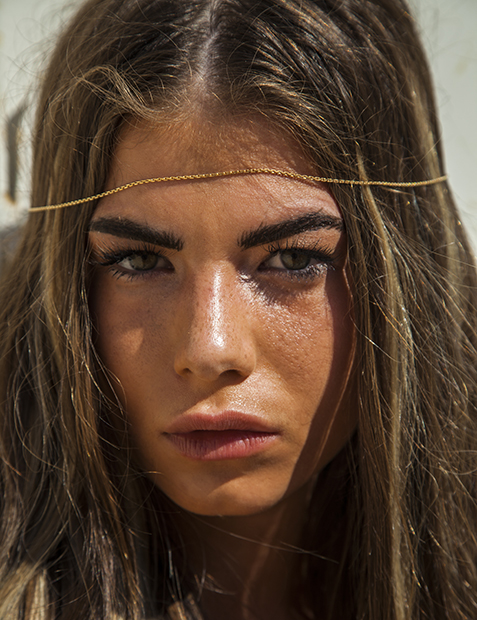 TODAY'S BEAUTY
ANNAMARIA  is wearing a total makeup look by YVES SAINT LAURENT , that gently donated all the magnificent products featured and applied on ANNAMARIA´s face.
Her face was gently moisturised by YSL TOP SECRETS , which is a pore refining skincare brush,  and to achieve the most natural and matte finish, and keep the face intact throughout the day.
Right after the primer , Sergio applied PERFECT TOUCH – RADIANT BRUSH FOUNDATION ( bio protection UVA) in No.5 . What is important and comfortable is that this product comes with a brush incorporated in the tube.
To seal the matte finish of ANNAMARIA´s face, there is always the MATT AND RADIANT PRESSED POWDER in No.4, it is a subtle tan shade that will make you glow in a really delicate way.
ANNAMARIA´s lips are subtlely colored in a coral shade with SHIMMERING LIP GLOSS in No.31
YSL eyebrow pencil in No.3 to perfect the shape of a straight forward and modern eyebrow, so young and refreshing that will revamp any face.
And Finally Black Mascara to elongate and refill her natural lashes and give her that sexy and natural kind of seventies feeling , all products by YSL.