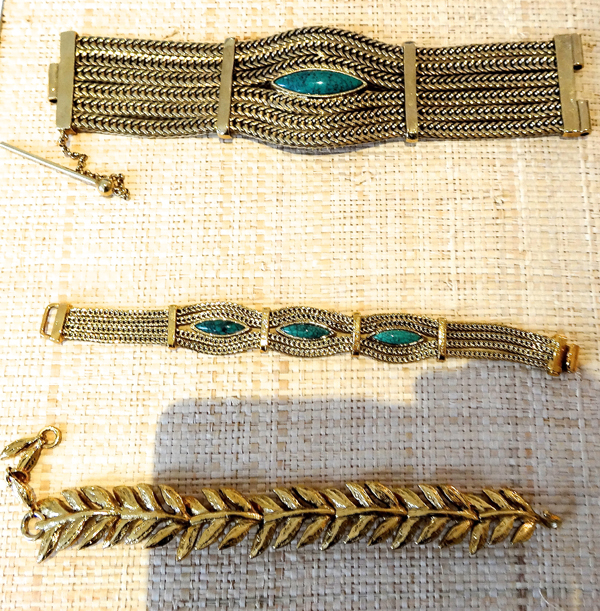 I LOVED. LOVED, LOVED this collection, and I got into trouble bigtime the day I went to select my order.
This girl, AURELIE BIDERMANN ; treats her work the way a fashion designer treats their designs; taking care of the detail, and the detail is ultimately what counts when it comes to know what to buy. I can see that she spent a lot of energy not only in this collections, but  in her entire career, I am a fan for a longtime, since the beginning.
I feel this girl really, really worked her talents to make all this happen.
I see an animal trend in this collection, an animal forced  allied to her designs. There is the trend of the most exotic places in the world, and also history. This is the perfect combination, and she knows how to work a modern design with a vintage an old technique , we feel that this pieces could belong to the past, the ancient past that it is so hard to get, and specially go back easily.
Aurelie takes us away from the typical and boring jewelry that we see in parties , and makes us yawn; and in order to wear jewelry , we need to know ourselves and know what looks good in our bodies, and what works with our style. I rather go jewelryless than wearing the wrong piece, it will be just ridiculous.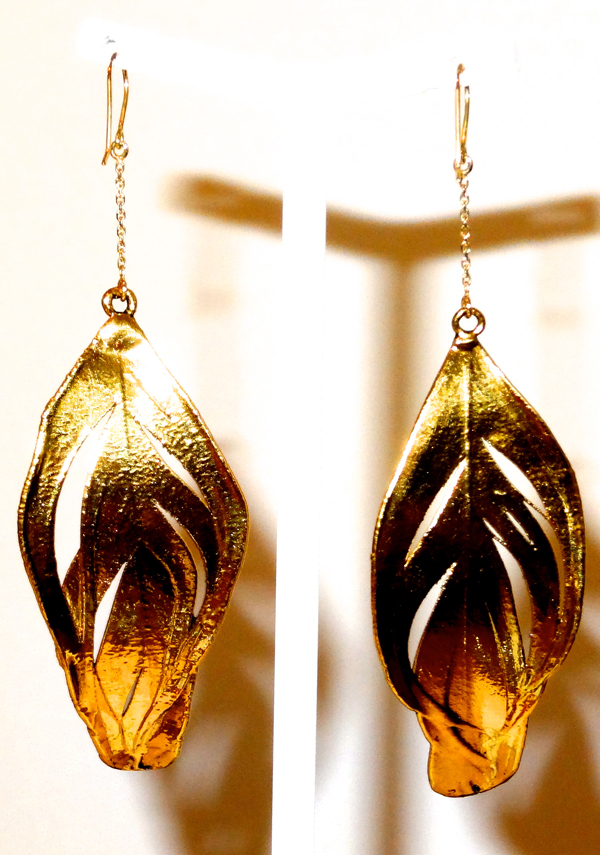 She just did the perfect touch of the spirit of taste right now, it is so refreshing to see this real feather covered by gold. I will wear it in an asymetrical way, and I will combine this feather with another fierce and strong piece of jewelry to make a strong impact, to look radiant and a little bit of an eighties inspiration, what do you think? Do you agree with me?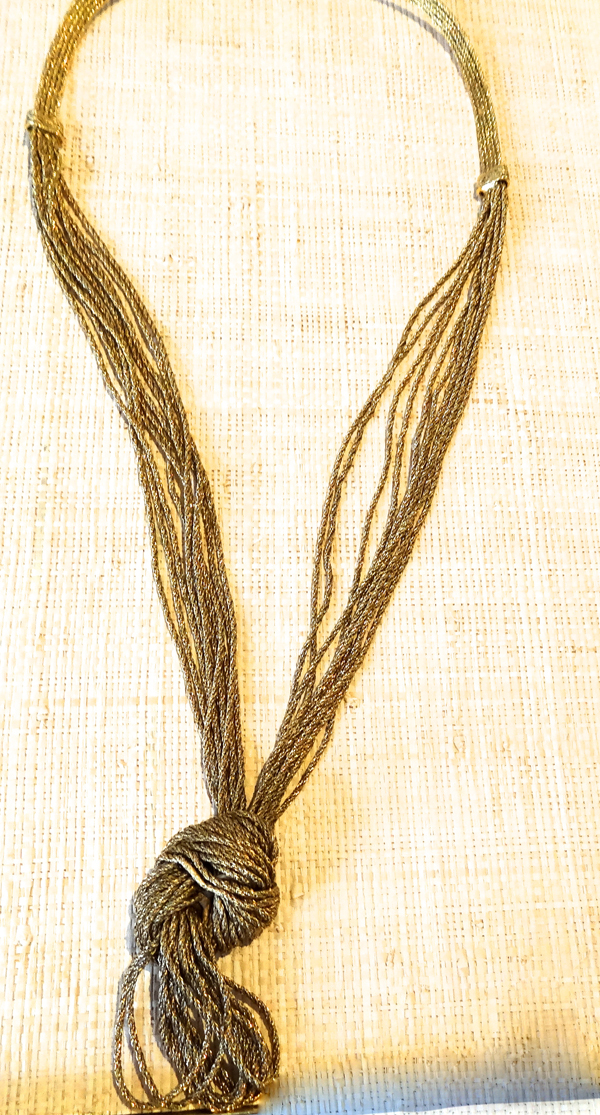 Here ; she reinvented the SAUTOIR that we see in a lot of looks from the seventies. I predict that we will see this piece in a lot of celebrities, a lot of fashion editors and also the bloggers wearing the fake version of it. I see this amazing piece as an accesorie , as a necklace wore it backwards, for example in the GIVENCHY white long dress that I posted three days ago; it will be the right touch ; and the right amount of gold. This is the new SAUTOIR and it came in the shape of a tie.
ADVICE:
If you have pieces like that lost in your closet, I ill recommend you to do the same she did, to do a knot, and to relaunch the new. AURELIE can easily modernize any fashion show, lending her accesories to designers, she thinks L'AIR DU TEMP, she knows what it's going on in q very subtel way.