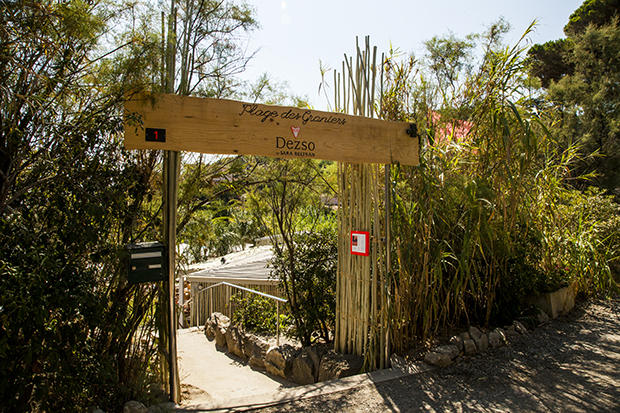 If you are still on vacation and you happen to be in this side of the world, we discovered another secret and secluded place with the coolest atmosphere, and the most original design, a universe of it´s own , jewellery designer SARA BELTRAN created a piece of her own taste and made it real, made it happen , and available for everyone that wants to escape the excess of the Saint Tropez scene into a piece of an international beach club that gathers the cool and the hipsters from the area.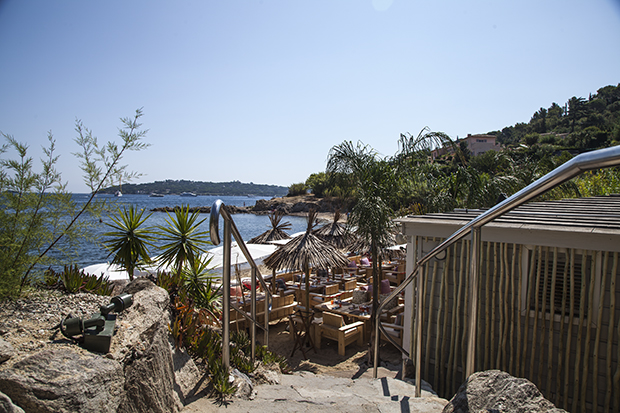 All decorated by her , and her team, she brings a universe of her own that has no resemblance to anything you´ve seen before. The shark´s tooth, the palms, and her trademark color , the popular fluorescent flamingo, present in all the corners and little details she , herself hand paints all over the place.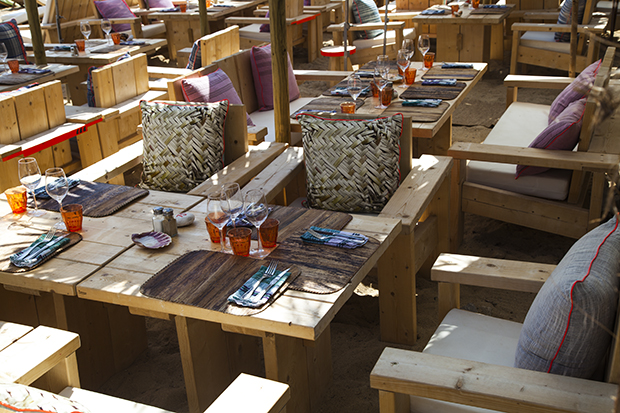 The universe of this designer is present in every aspect of the beach club, carefully hand picked details adorn the dining tables transforming PLAGE DES GRANIERS into an international beach lounge, having the quality aspect of expending a latino chic experience .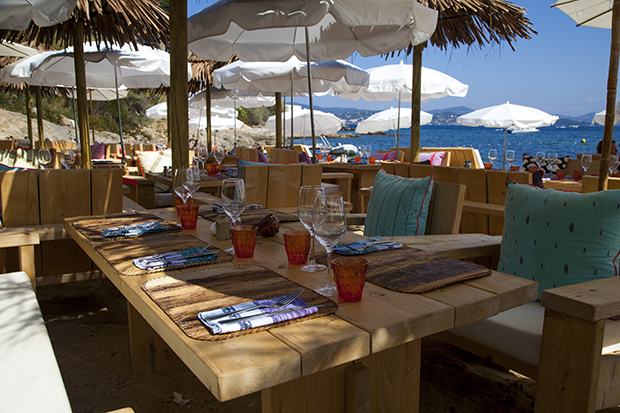 Custom made pillows evoking the elements that surround Sara are placed everywhere , giving you the comfort that many Beach Clubs do not offer. The view of the Panoramic south of France facing the beach towns of Cogolin, Port Grimaud , Frejus and Many others just across the sea, in front of Plage des Graniers, just a ten minute walk from Saint Tropez Port and downtown.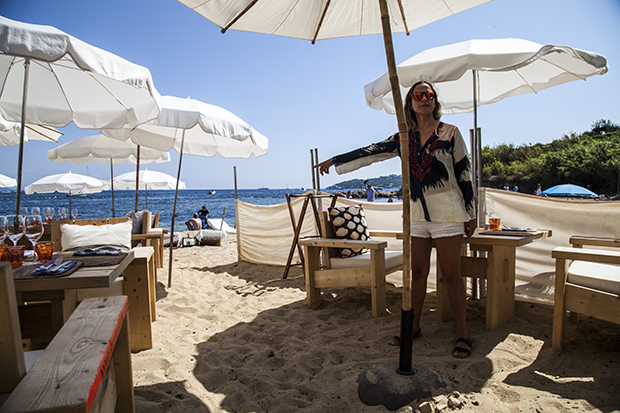 The designer pointing out all the details that she still works on , every day she finds a spot that should be covered in her trademark color FLUO FLAMINGO.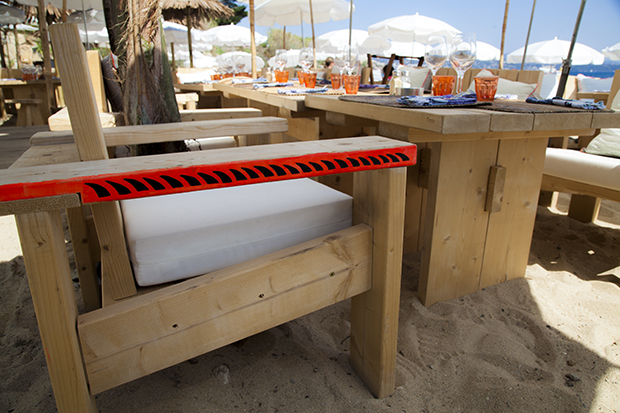 Her famous shark tooth smartly placed in each of the main elements like chairs , and tables,  creating the atmosphere that transformed her into the trend setter that she is now.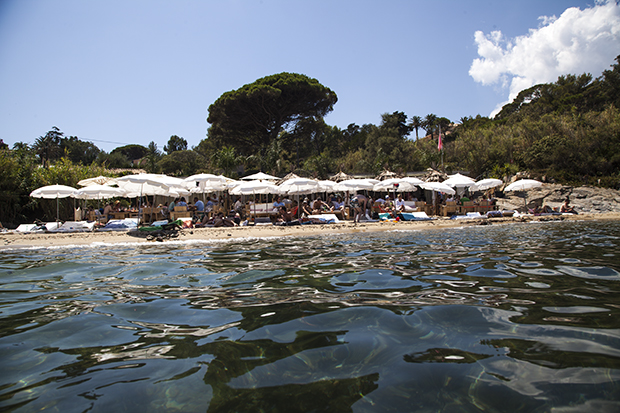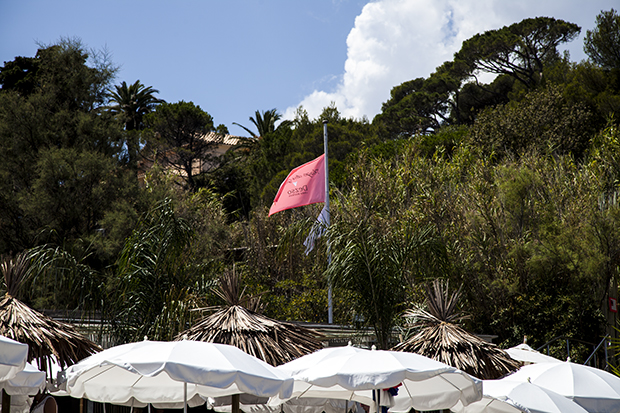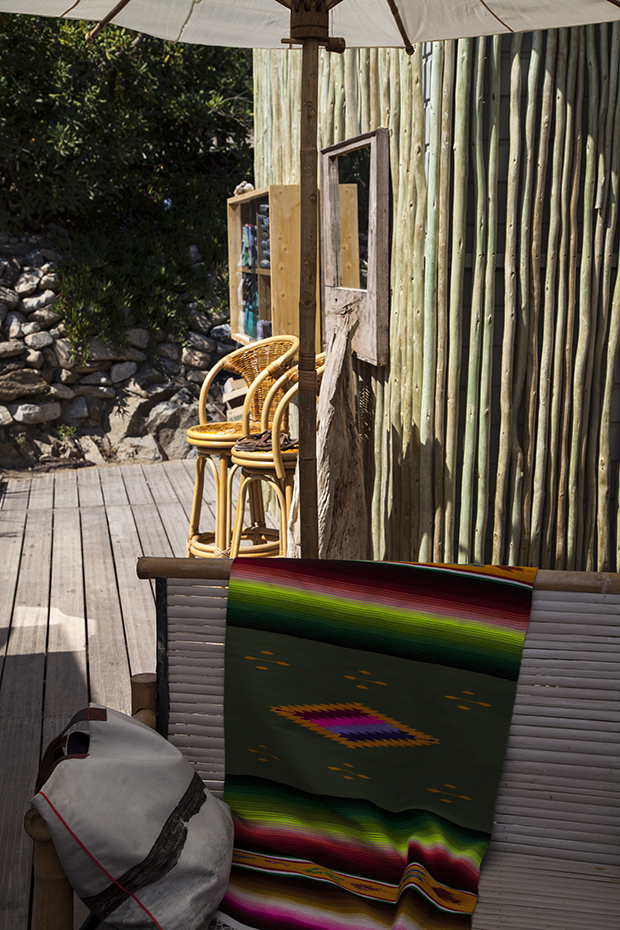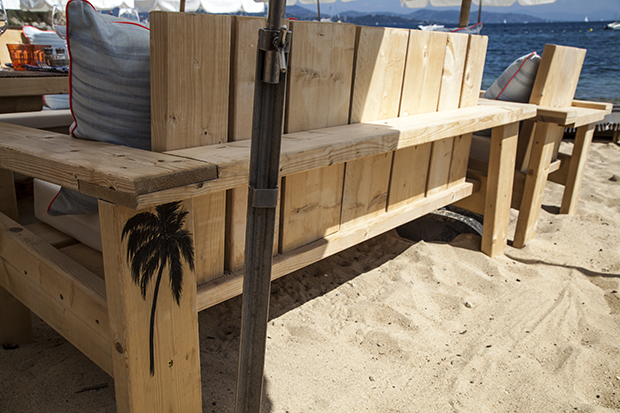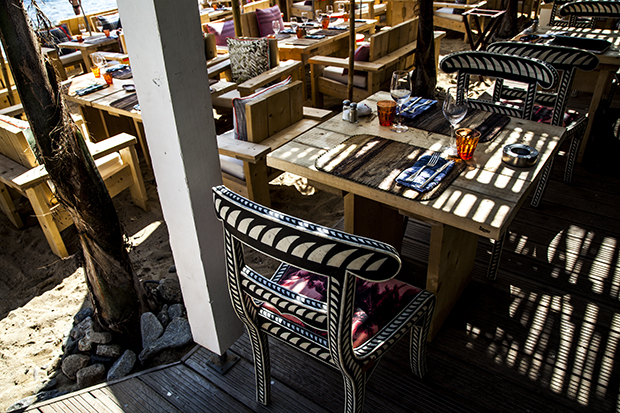 Sara Beltrán loves Mexico , and therefore their food. The menu was carefully designed by her and the Staff from DEZSO BEACH CLUB, includes a quinoa salad which has her name, LA SALADE DE SARA . Also , we can find the traditional and one of the most famous delicacies of Mexico, the famous guacamole , which in this case has drops of pomegranate slices to give a color and taste touch.
Sara Beltran & Regina Ganem , daily curate the Beach Club and take care also of the pop up Dezso Boutique in Graniers , where you can find the whole entire DEZSO universe.