Early in the morning , the ATLF team boarded the cute tender that took us to the VAN DUTCH 55 boat, waiting for us out side the beach , to begin what the biggest  fashion spread of the season is. Full of bags and suitcases that completed 7 pieces of luggage,  the ATLF team brought from Paris the biggest and most luxurious pieces of unique designs by our favourite creators from Paris and Milan.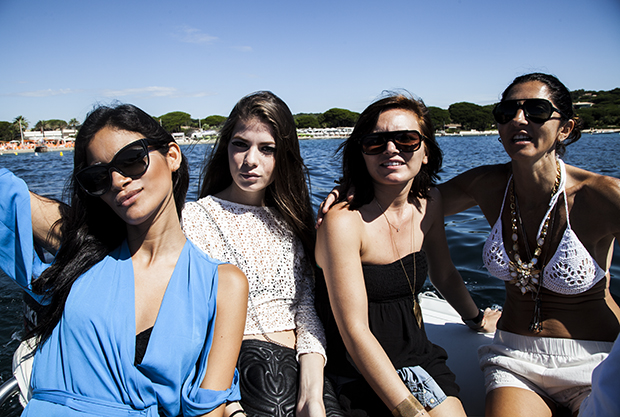 Our darlings and muses from ATLF , Juanita Burga & Annamaria Kaszap pose for a quick snap shot, next to our swimsuit fashion director, Leticia di Napoli , and Sophie Levy, our fashion director. We were extremely excited to experience a fast and furious day where speed and luxury made a big highlight.
There is a very little possibility to really write an article about this boat, the pictures speak by themselves , and the extreme dynamic of this boat made our day, as passengers , as professionals, and as just normal people who would enjoy a full day of relax and comfort on board of this amazing boat.