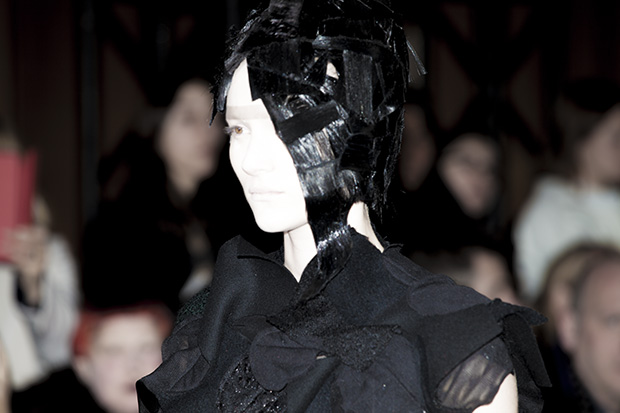 One of our favourites designers during  Paris Fashion week is JUNYA WATANABE , he has the most creative way to help us reinvent our wardrobe. We appreciate the way he puts together his fashion show, very theatrical, and this time was very gothic , with a dark side that reminded us of  STANLEY KUBRICK´s 2001 Space Odissey. The show started showing very pale girls , resembling futuristic maids dressed in the most avant gard duffel coats, and mini dresses. The result was a hit , and we are looking forward to see our selection in the store soon.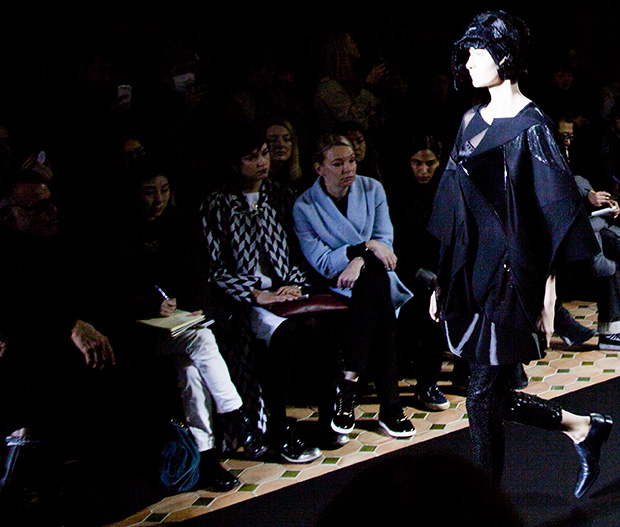 We absolutely loved the sequin leggins, and we are elaborating a future mood board including the best pieces that translate to real life day-today looks. We are all about JUNYA´s designs, they have an excellent finish and always a creative way to see fashion.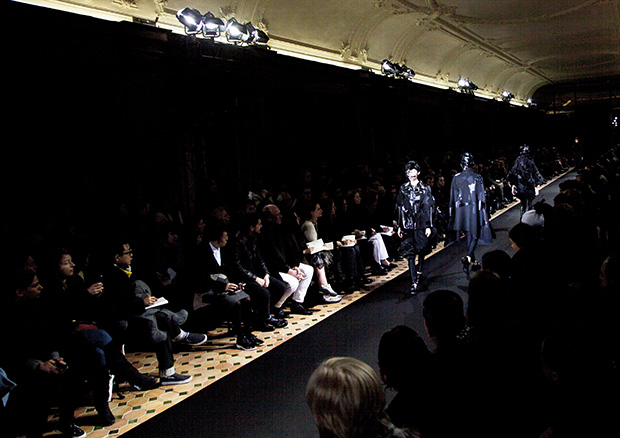 Very classic decor, in fact, none. It is an amazing library , adapted to a dramtical show with the most exquisite classical music.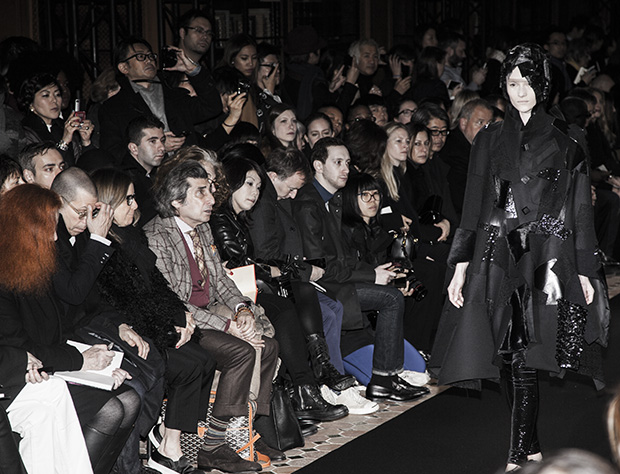 Grace Coddington and Jonathan Newhouse , always regulars at the JUNYA WATANABE show, and we love seeing them there. All the models were perfectly uniformed by the conducting element of their pale faces, the great hats and the head pieces, we are almost sure it was hair genius Julien D'YS who created the styles « de malade » that adorned model´s heads.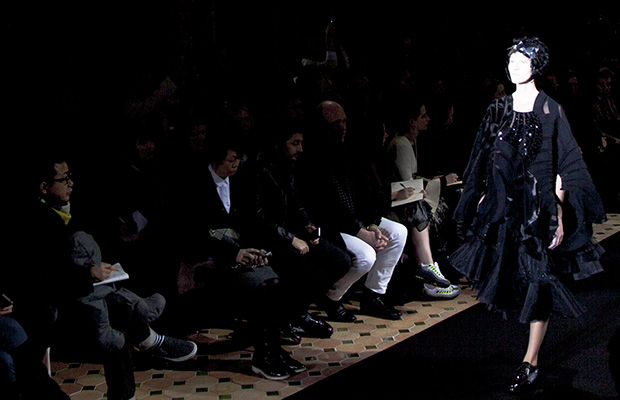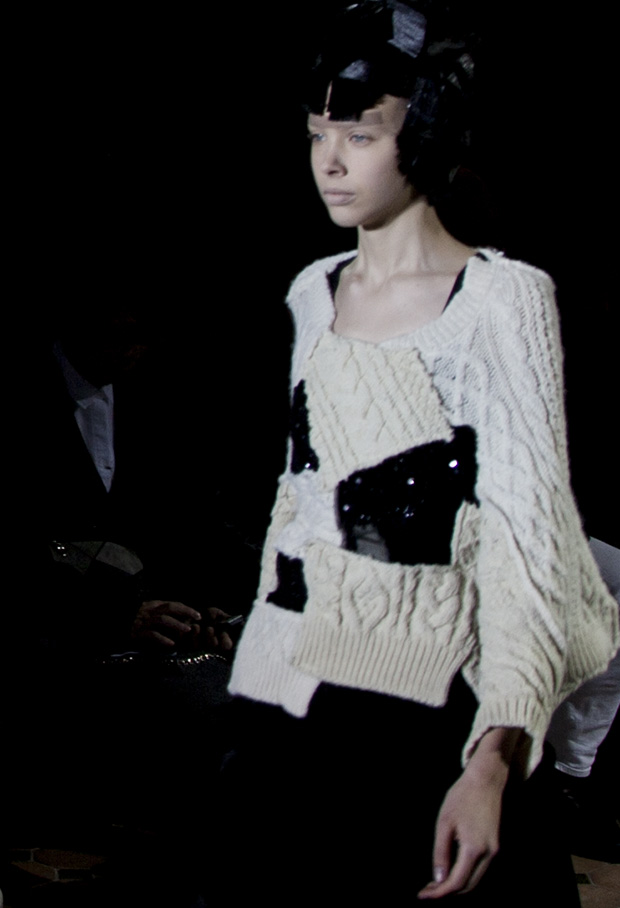 This top, the wool sweater is a winner, we loved it and selected it for our fall collection arriving in late august this year, it looks great , and it is modern as well. Pale yet striking , JUNYA makes the best sweaters in the business, they are never boring.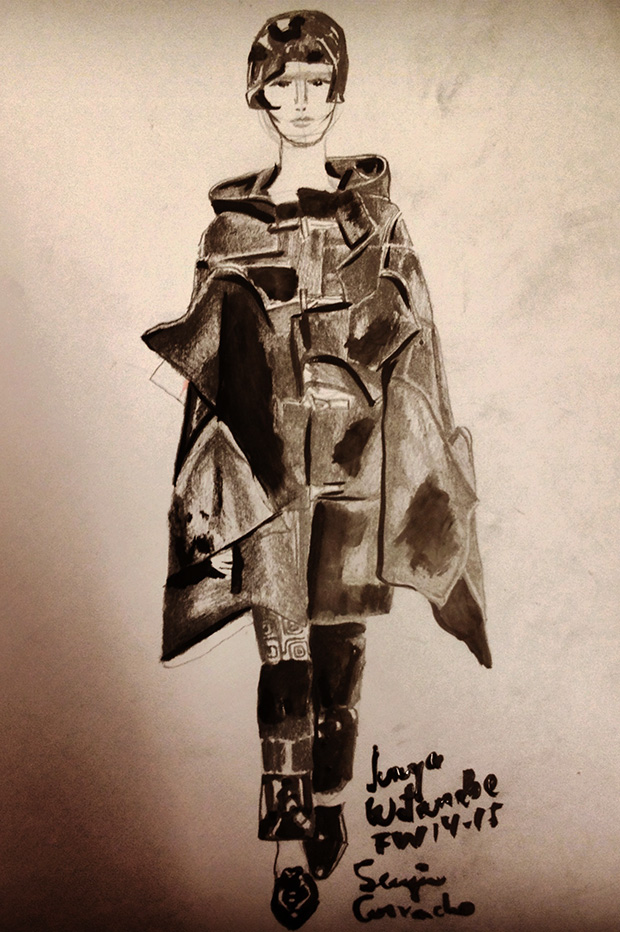 And finally our fashion masterpiece, the black textured duffel coat , an atomic bomb for our fall -winter 2014-15 wardrobe , it is just amazing and so modern, it will fly out of our shop for sure.
SOPHIE LEVY & SERGIO CORVACHO