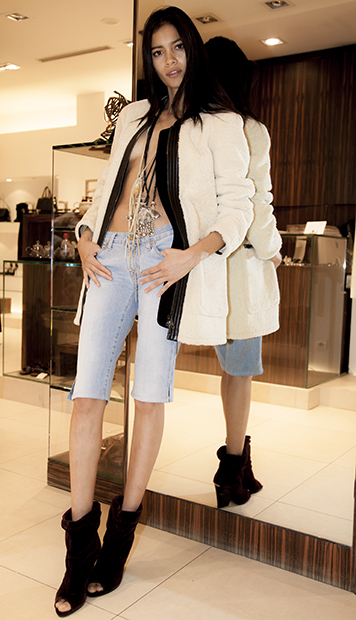 The new shape is the urban bermuda, custom made by SOPHIE LEVY, she is welcoming this piece to the modern real women ´s wardrobe. It is a classic piece chez ATLF , and we paired with a gorgeous shearling coat by CHLOÉ.
The jewellery by the up and coming house of STROKE, and the shoes in red wine shade by BURBERRY.
Our it-girl JUANITA BURGA trying out some new looks for the up and coming couture week, she looks radiant and fresh.